Cafe Glyptoteket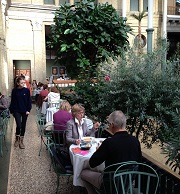 All information about Cafe Glyptoteket
Information for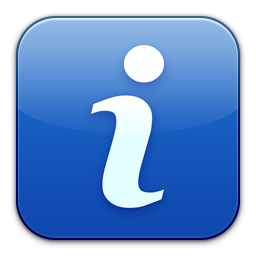 ALL
Accessibility information
Way to the entrance
Number of disabled parking spaces  5
---
Total number of parking spaces 0
---
disabled parking signedYes
---
Surface marking of disabled parking spaces  Yes
---
Clear graphics  Yes
---
Surfacing on disabled parking spaces The surfacing is even, firm and intact
---
Type of pavementasphalt or tile
---
Disabled parking space, width  
2.1 m

---
Entrance to the building
Distance from disabled parking space to main entrance  100 m
---
Distance from stopping zone to main entrance  20 m
---
Surfacing on outdoor walkways to the entrance is firm and intactYes
---
Type of surfacing in outdoor areas leading to main entrance  asphalt or tile
---
Clear width in outdoor areas leading to main entrance  200 cm
---
Clear area, width 200 cm
---
Free area, height 300 cm
---
Levelfree access up to entrance  Yes
---
Separation of forms of traffic up to main entrance  Yes
---
Height of separation 8 cm
---
Interior design of the restaurant/cafe
Clear width at main entrance150 cm
---
Levelfree access through entranceYes
---
Entrance landings Yes
---
Size of the landing infront of the entrance150 cm
---
Clear width through entrance doors  140 cm
---
Height of door bell 
136 cm

---
Entry phones with visual indication of active status  Yes
---
Entry phones with visual indication of connection  Yes
---
Entrance door, attractive and compressive force  2.5 kg
---
Door knobs and handles Relatively easy to operate
---
Lighting at entrance doors, reception, lobby, etc  Yes
---
Marking of entrances by signs or changed surfacing in circulation areas  With sign
---
Access for guide dogsYes
---
Access for service dogs Yes
---
Toiletfacilities
Debit card machine, height  90 cm
---
Elevator
Level access to lifts Yes
---
Indicate depth of clear manoeuvring area measured at right angles to the door 180 cm
---
Lift door must be automatic Yes
---
Clear opening width of lift door  90 cm
---
Width of lift car  150 cm
---
Depth of lift car  147 cm
---
Floor buttons, lowest  87 cm
---
Floor buttons, highest 110 cm
---
Buttons with tactile-sense orientation  Yes
---
Are easy-touch buttons used? No
---
Number of support handles in lift  1
---
Orientation signals (sound and light) in lift  Sound signal
---
Are floor levels announced by synthetic speech in lift?  No
---
Does a lamp indicate that the alarm has been activated?  No
---
Løfteplatform/trappelift
Stair lift and lifting platform, capacity  250 kg
---
Lifting platform - platform length  140 cm
---
Lifting platform - platform width  90 cm
---
Døre bortset fra indgangsdøre
Width of doors in building  120 cm
---
Indvendige gange og ramper
Clear width, corridors  120 cm
---
Corridors free of furniture Yes
---
Gradients exceeding 1:20  (5%)No
---
Level-free circulation in building and level-free access to communal facilities  Yes
---
Ramp with gradient of  5.7 %
---
Lower landing, length  150 cm
---
Lower landing, width  150 cm
---
Turn on lower landing necessary  Yes
---
Upper landing, length  150 cm
---
Upper landing, width  150 cm
---
Turn on upper landing necessary  Yes
---
Distance between sources of lighting 3 m
---
Indretning af toilet- og baderum
Entrance landings in front of the toiletYes
---
Lavatory door, width  87 cm
---
Lavatory doors can be opened/closed using a tractive or compressive force of  2 kg
---
Clear manoeuvring area in lavatories  Yes
---
Width of turning area in lavatory  150 cm
---
Length of turning area in lavatory  150 cm
---
Clear space on one side of lavatory bowl.  80 cm
---
Position of clear space next to the lavatory bowlOn one side of lavatory bowl
---
Distance from lavatory bowl to back wall  75 cm
---
Lavatory bowl, height  
46 cm

---
Operation of toilet flushing handleFlushing is elevated
---
Lavatory, position of support rails  Right and left side
---
Easy-to-operate taps 
Difficult to operate

---
Possible to use washbasin when sitting on lavatory bowl.  No
---
Height of wash basin90 cm
---
Clear space under wash basinNo
---
Height of soap dispenser95 cm
---
Distance to soap45 cm
---
Easy-to-operate inside lock Relatively easy to operate
---
Locked doors can be opened from the outside in case of emergency  Yes
---
Mirror, lower edge  90 cm
---
Height of paper towel holder 130 cm
---
Distance to paper towel holder40 cm
---
Ventilation system in lavatories  Yes
---
Wipeable surfaces  Yes
---
Non-glare illuminated mirror within easy reach   Yes
---
Øvrige rum - foredragssale, tv-stuer, restauranter
Chairs with armrests available.  
No

---
Chairs with backrests available  Yes
---
Seating height of chairs  45 cm
---
Clearance under tables 70 cm
---
Clear depth under table40 cm
---
Indeklima og rengøring
Communal areas are pet-free areas  Yes
---
Allergy-friendly cleaning  mainly allergiapproved detergents
---
The place is cleanedevery day
---
Wall-to-wall carpeting used  No
---
Information, formidling og service
Orientation signage for essential facilitiesGood signage in many places
---
Personal service  Yes
---
Distance to public transport 150 m
---
Is it possible to order special diet food?  Yes
---
Other information
Last update: 01-05-2014 (Version 1)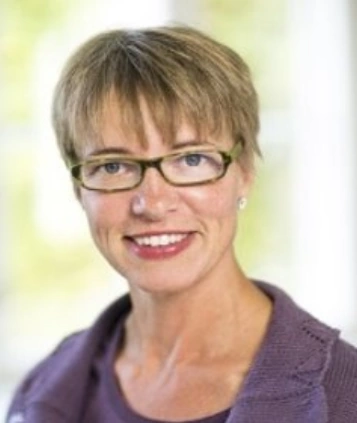 Call us or write to us if you need more information about our services.
info@godadgang.dk - phone +45 51 34 35 96